Enjoy a large range of activities
It's sometimes difficult to give yourself a break from the everyday life, and yet it is so good to take time to reconnect with the nature…
Sitting down against an apple tree, dreaming while admiring the blossom of a cherry tree, losing yourself in a vegetable garden, drawing in the middle of a meadow, admiring the birds, talking at the corner of a chimney fire observing the sleeping nature. La Belle Verte is a place of simplicity and well-being; a century-old orchard, a vegetable garden, a flowered fallow, a meadow for animals make up our one hectare land in the bocage Breton.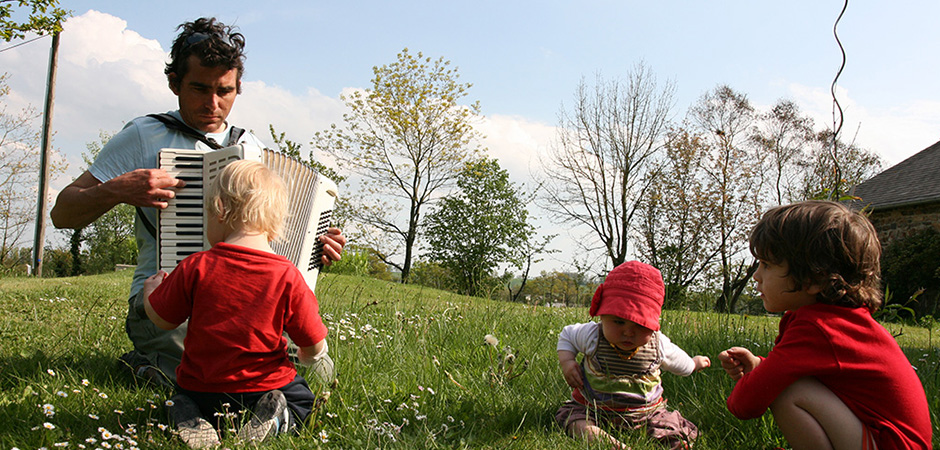 On site :
Discover our nature workshops, our well-being service , and the hiking trails departing from La Belle Verte The mini farm: 2 hens, 2 goats, a pony and 3 cats. Our faithful Bellagio is always ready for a caress or for someone to give him a brush. 
Bikes for every ages are at your disposal, as well as a baby carrier and a bicycle cart. (Free upon reservation) 
Looking for someone to look after your kids? Hélène can provide you with a list of baby sitters.
Sport activities :
Located only 3 km from la Belle Verte, enjoy the new nautical base of Haute Vilaine VTT – Two circuits: an initiation loop and a technical course. Free access.
Rental mountain bike possible (except Saturday): 10 € / mountain bike (2h).
Multi-sports ground – A playground that can accommodate no less than 8 different sports. Free access.
Outdoor fitness equipment – Accessible to people of all sporting levels, including people with reduced mobility. Free access.
Water activities
Catamaran – Price: 18 € / boat (1h) // Canoe kayak – Price: 10 € / boat (1h) //Rowing – Price: 10 € / craft (1h) //Windsurfing – Price: 12 € / craft (1h) // Dinghy – Price: 13 € / boat (1h).
20 km away: Golf des Rochers sévigné
12 km: Swimming pool of Vitré
Enjoy sports activities in Brittany: http://www.tourismebretagne.com/a-voir-a-faire/sports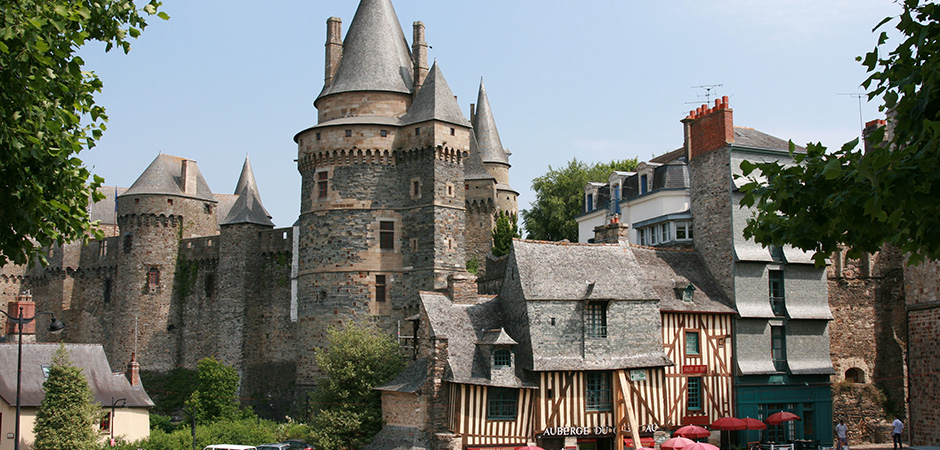 Visits :
Discover the cultural heritage of Haute Bretagne
 Cultural visits
The medieval cities and the fortified castles of Vitré and Fougères. 
Less than an hour's drive discover the Mont St Michel, the city of Rennes and Laval, the cities of Dol de Bretagne and Combourg. 
Leisure parksDiscover the leisure parks within an hour's drive: – Enigmaparc- Cobac park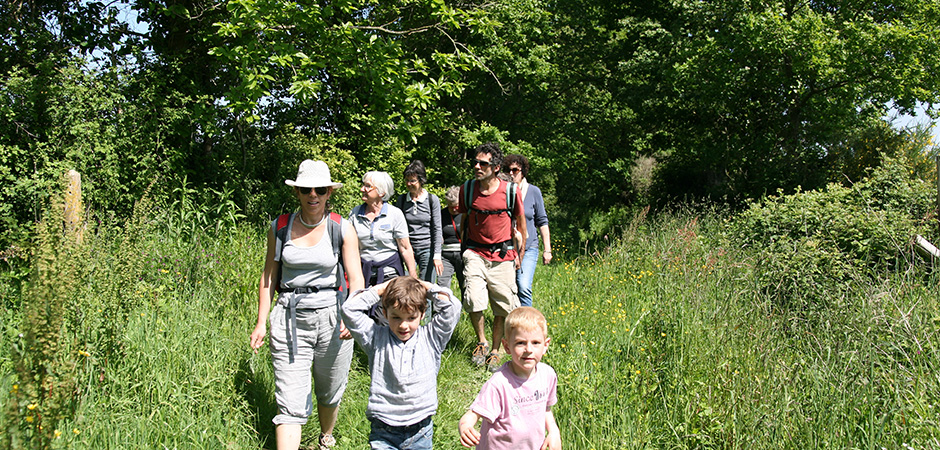 Hiking :
More than 50 km of marked hiking trails starting from the Belle Verte
Hiking from La Belle Verte-
Hiking at the nautical base of Haute Vilaine
http://www.tourismebretagne.com/a-voir-a-faire/sports/rando-et-itinerance
This post is also available in:

Français