We are very happy to welcome you in our hamlet in the middle of the fields.

We have designed our cottages with nothing but your relaxation and well being in mind. Made of wood, raw earth, fitted and furnished with only the most natural materials, set in a quiet and peaceful environment, they will offer you a very resourcing home away from home. They are some of the most ecological accommodations that can be rented.
We have created all our accommadations around the idea of promoting and encouraging a better, healthier and more "planet" friendly way of living. We try to be "sun" sufficient as regards to heating, we use dry toilets and phyto-purification and we are great fans of composting.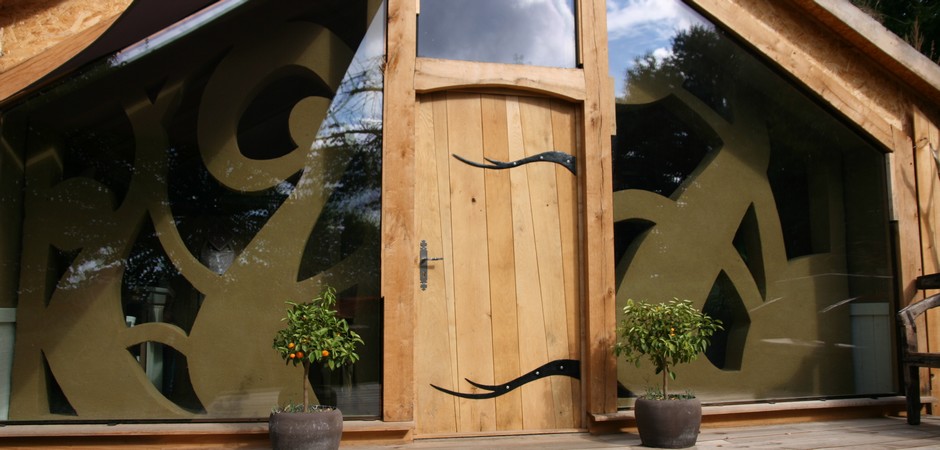 Our cottages, ecological accommodations

A large bay window facing south enables the sun to heat the cottages naturally
A isolement with 40cm hemp surround the ecological cottage
A sculpture in raw earth allows the heat to accumulate heat in winter
Inside, mud walls complete the ecological hut
All materials are healthy, natural and local (as far as possible)
Our lodge
 Our cottage adjacent to our home has been renovated with ecoconstruction materials.
We covered our stone walls with a lime / hemp coating.
Our partitions and roof spaces were insulated from wood wool and cellulose wadding.
Glazed windows facing south warm the atmosphere; large skylights flood the rooms with light.
The paintings are natural: lime wash, organic paint and lime plaster / marble powder for wet rooms.
---
We offer a free charging station for your electric car
Coming without a car is possible! 
You arrive by train? I can pick you up at the Vitré train station!
For more information on Public transport: http://www.vitrecommunaute.org/transports.html
This post is also available in:

Français