The green color is relaxing to the eyes and the mind, here at La Belle Verte we provide you with not only a green natural environment but also with our selection of baths, massages, shiatsu and cooking classes , enjoy!
The Nordic Bath 
Enjoy a warm bath (39 °) under the stars. Privatized bath.
Access (2 to 8 people) – 35€
Bathrobe price –  5 € per person
Access without accommodation – 50€ 
The Nordic baths have therapeutic  relaxation properties, which you can share with your families and friends.   Please book one day ahead.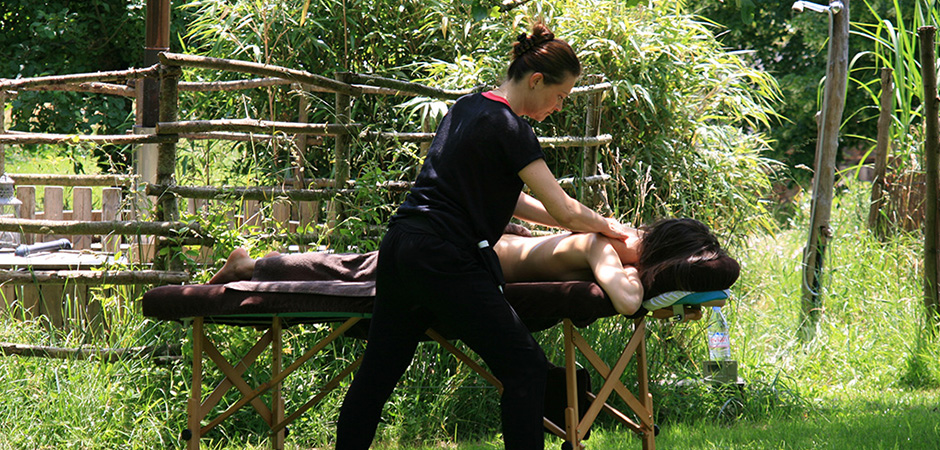 The massages
Annie, massage practitioner *, has mastered various traditional body techniques: ayurvedic, shiatsu, energetic Chinese and Lomi Lomi. Annie adapts her offer to your need, relying on the right measure of the non-verbal language of your body. Test and discover her massage
*Massage * relaxing body and face / 1h: 75 € / 1h30: 100 €
Massage * relaxing back / 40min: 53 €
Amma sitting * / 20min: 27 €
Eclat de Beauté Facial Treatment / 1h15: 70 €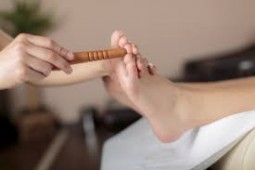 NUAD THAO – Thailand Reflexology
NUAD THAO is a form of foot reflexology developed in Thailand. Béatrice works the area from the feet to the calves which integrates specific points corresponding to different organs of the body.
The NUAD THAO promotes the harmonious functioning of the body, for your greater well-being.
One hour treatment: 75 €  1h30: 95 € per personne
This post is also available in:

Français